For Your Mobile Security Arsenal
Software- or App-based encryption alone cannot protect your private calls and meetings. The award-winning Vysk QS1 case turns the world's most popular smartphones into the world's most secure form of communication.
INTRODUCING THE VYSK QS1 CASE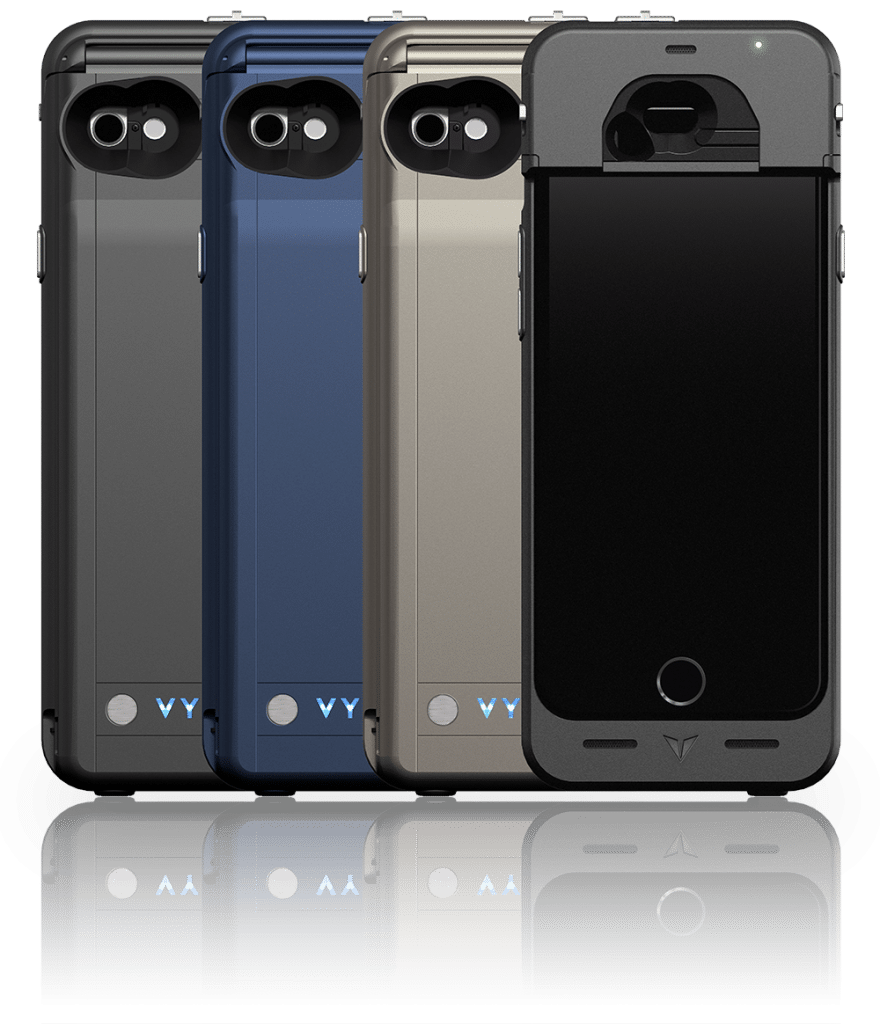 The Vysk QS1 Quantum Security Case offers you the power to encrypt your calls and block all eavesdropping at the slide of a switch. With the QS1, you can jam your smartphone's native microphones, shutter your cameras, use an independent encryption processor and separate secure audio hardware to make truly private end-to-end encrypted voice calls. The Vysk QS1 delivers secure calls and meetings in a form that's intuitive, non-intrusive, and easy to use.
TRUE END-TO-END ENCRYPTION
A 3-pronged solution for encrypted calls
HARDWARE SECURITY
The Vysk QS1 case provides a secure
ecosystem to encrypt voice calls.
SOFTWARE SECURITY
The Vysk Voice App serves as the dialer for
the QS1 and interface with the Vysk Privacy
Network.
NETWORK SECURITY
The Vysk Privacy Network securely
transmits encrypted data while minimizing
metadata trails. Self-hosted solutions
available.
VYSK VOICE
Send and receive encrypted QS1 calls,
manage contact lists, and adjust settings.
VYSK GALLERY
Take, store, and encrypt both photos and
videos within the App. Features include
multiple password protected galleries and
self-destruct capabilities.
VYSK TEXT
Encrypt messages using industry-leading
AES-256. Features include self-destructing
messages and screenshot warnings.
SECURITY FOR ANY INDUSTRY
Find out how Vysk can work for you.
HPE-IAPP Innovation
Most Innovative Privacy Tech
Red Herring
Winner — Top 100 Global
Fierce Innovation
Winner — Telecom Edition