Globally, the sport of golf has consistently been one of the most popular for decades. As an increasing number of people become interested in the sport of leisure, technologies are being added that can contribute immeasurably to the game itself. GPS technology has been associated with the game for quite some time at this point, this is where the advent of the golf GPS watch has derived from. There is a variant of watch companies as well as GPS enabled tech companies that have truly capitalized on this product. The purpose of the golf GPS watch is to deliver golfers with an opportunity to derive their own versions of the gadget that allows for the right decisions prior to taking a shot. Prior to delving into the best golf GPS watches of the current year, we will expand upon components that deserve consideration prior to purchasing such a product.
What to Know Before Purchasing a Golf GPS Watch The Design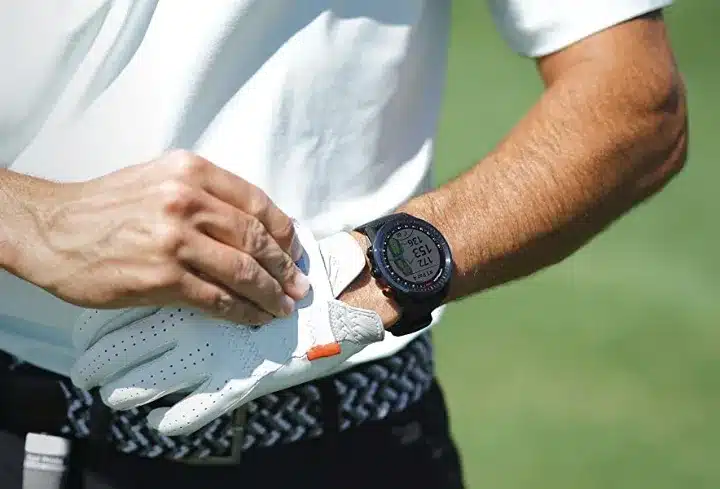 The very first thing that you will need to consider is the design of the watch itself. Many within the industry and around the sport contend that this aspect is the most important. This is due to the watch needing to be aesthetically pleasing to the wearer while providing a quality fit and durable functionality. There are some golf GPS watches that are void of a pleasant design factor, which means that you must be diligent in your quest for a properly and proportionally designed watch.
Do note that there are many golf GPS watches that can double as an everyday accessory. For those options, you will need to ensure that they are lightweight, durable and feature a design that is the proportionate blending of modern and sporty.
Life of the Battery
There is no way that this accessory will be able to improve your game if the battery life is limited in any way. When looking for an ideal watch for your respective needs, be certain to consider the performance and life of the battery thoroughly. It is a good sign if a golf GPS watch can provide its users with an estimated 10 hours of battery life when in the mode of GPS. Watches of this caliber are able to deliver users with enhanced battery life when not in GPS mode and can [generally] charged only once per day.
You will need to understand that there are watches that are feature rich and those will require impeccable battery life. Additionally, watches such as this that may need to be charged twice daily or for a longer period of time.
Data
A GPS watch that is brimming with information can be quite helpful while you are out on the golf course. The watch that you ultimately choose will need to deliver you with an abundance of data support so that you will be able to primarily focus on your game. If you [accidently] opt for a golf watch that is aligned with a limited amount of data support, you will be hindered in regards to information that can be stored. This will result in you being forced to consistently transfer information via a data cable unto your computer or external storage source.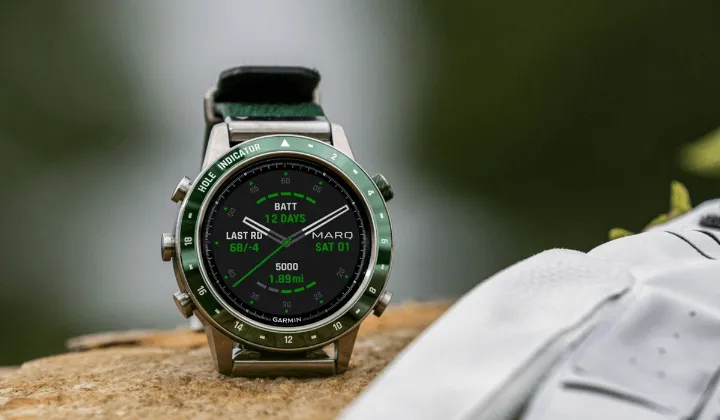 Desired Features
Golf GPS watches are available with a variety of features that can expressly cater to differing golfers as well as their needs and desires. There is a selection of watches that are intended for golfing beginners, while others have been designed for advanced level golfers that require more information. For advanced level golfers, information that will help improve their shot is available at their wrist, making improvement expressly convenient.
The most basic of features include hit distance and yard measurement in a combination of clock features. Advanced models included detailed screens that allow golfers the ability to manually pinpoint information. This is why it is imperative that before purchasing a golf GPS watch, you must consider the features that you require and desire for the improvement of your overall game.
Durability
The watch that you choose must be able to stand up to the conditions that one may face while out on the golf course as well as the techniques and skill level of the golfer. Generally speaking, the watches tend to be quite durable and rugged, but you need to verify this for yourself. Do note that you must find a watch that is able to provide performance even when it is being handled roughly. You may also want to consider a water-resistant watch in case you encounter rain while on the course.
User Experience
Purchasing a watch that is overly complicated will do nothing more than distract from your golf game. It is recommended that you opt for a golf GPS watch that contains basic features at first and moving to a more complex watch as your understanding and game improves. If you decide to begin with an advanced model of watch, it is best to play around with it and get a firm understanding of its features and how to navigate them. This will enhance your user experience as the watch helps to improve your overall golfing skills.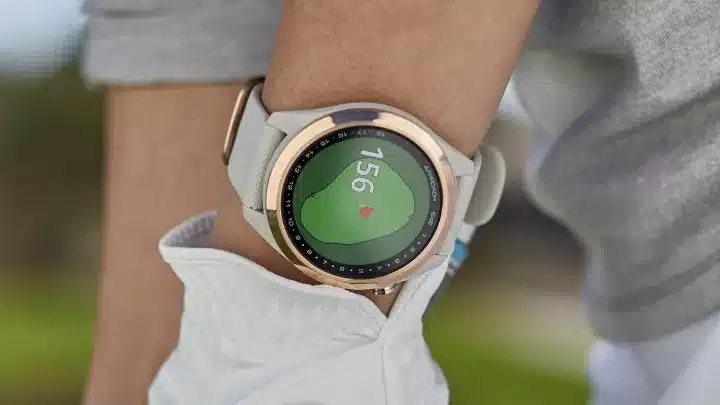 Pricing
As you look for a golf GPS watch, it is very important that you thoroughly consider your personal budget. Do NOT allow yourself to become smitten with a particular watch or brand simply to break the bank or be riddled with disappointment because your budget cannot conform to its pricing. Take the time to thoroughly consider how much you can and want to invest in such an item. This will allow you to begin your search within your price range and make adjustments as needed.
If you are not a professional or avid golfer, there is no need for you to purchase a high-end model. A [fairly] basic model will suit your needs for the times that you do venture out onto a course throughout the year. For professionals and avid golfers, it would be far more beneficial for you to spend a bit more on a watch due to the enhancements that will be made to your game that will result in higher profits.
Annual Subscriptions
It is important you know and understands that golf GPS watches are attached to subscription rates that are annual. When determining your budget, this is an aspect that must be considered. This is an added cost above the retail value of the item. It does need to be mentioned that many of the basic level watches are not conjoined with a subscription service.
You can choose the proper subscription for your needs via a minor online search or speaking with the company that manufactured the device.
Courses that are Preloaded
When buying a golf GPS watch, you may discover that it is void of available information about golf courses. This is an aspect that can be time to consume as well as annoying because you will be forced to visit websites to gather the information. The information will then be able to be downloaded unto the watch manually.
It is recommended that watches that are equipped with preloaded golf courses be purchased. This allows for the device to be used fresh out of the box. Additionally, preloaded courses allow users to obtain all of the information that is needed about a course before a game of golf. This is information that can assist in the calculating of shots for the improvement of your golf game.
Best Golf GPS Watches Reviews
Bushnell NEO ION Golf GPS Rangefinder Watch
Bushnell Neo ION Golf GPS Watch, Black
Preloaded with 35,000+ courses in over 30 countries
Long battery life and comfortable dual injected silicone sports band. Battery Life - 16hrs. Recharge Time - 2.5hrs
Auto course recognition and auto hole advance with easy-to-read front, back and center distances
Up to 4 hazard or layup distances per hole and a distance calculator and integrated step counter
Legal for Tournament play and comes with a One-year limited Warranty
Multiple Modes
Golfers, with a simple press of a button, are able to swiftly alter modes allowing golfers to utilize the watch in a variant of ways.
The Time Mode provides golfers with the day, time and date and can be set between 24-hour and 12-hour formats.
Additionally, the watch is able to adjust to daylight savings time.
While in Odometer Mode, the GPS becomes activated as speed is tracked along with activity time and distance for a variant of fitness activities.
This all-new watch is among the thinnest and lightest that is currently available on the market and within the company's lineup. The design of the Bushnell NEO ION Golf GPS Rangefinder Watch is quite contemporary that is aligned with a lightweight fit that makes it more than an idea for the golf course and everyday wear.
This is a golf watch that comes preloaded with golf courses that are located in more than 30 countries globally. Also, it is equipped with features that include the following: auto course recognition and auto hole advance. These are features that are able to improve the golf gameplay for the user of the watch. It does need to be noted that the watch is quite durable as well as water resistant while featuring a comforting sports band. Within the package, there is a USB cable and the battery life is an impressive 12 hours while in GPS mode.
Auto Hole Advance
There are not a great number of golf GPS watches that are aligned with the Auto Hole feature. This is a feature that affords owners of the Bushnell NEO ION GPS Rangefinder Watch with options that include playing a round based upon the geographic location on a particular course. In the event that a golfer will desire the ability to advance to a particular hole, the arrow to the right of the unit conveniently allows users to change holes.
Overall, this is a watch that job very well in regards to auto hole advancing as players are near a tee ox or playing from other fairways.
Auto Display
This particular watch is able to deliver its owners with an auto display that is able to work well as golfers are busy with their game. Throughout the round, the Bushnell NEO ION GPS Rangefinder Watch is able to display back, front and middle distances of the green on the current hole from the precise location of a golfer. As a golfer presses the right center button, the display will present four hazard locations as well as the distance to the said hazard(s). Additionally, the golf GPS watch provides golfers with displays of on-course ability in order to measure shots from one point to another. This is done with a mere press of a button.
In the mode of Play Golf, the Bushnell NEO is able to track the following: middle, back and front of the green, par information, and hole number. In addition, this mode is able to activate the feature of auto hole advance.
Garmin Approach S1 GPS Golf Watch
1 - Garmin Approach S1 Golf GPS Watch - White
High sensitivity GPS receiver
Lock in yardages: S1 provides precise yardage to the front, back and middle of the green with one quick glance
Measures shot distance: Calculates precise yardage for shots played from anywhere on the course
No downloads, no subscriptions: S1 is packed with thousands of courses and is ready to use out of the box
Rechargeable lithium-ion battery - up to 3 weeks in watch mode, up to 8 hours in GPS mode
Functional with a Sleek Design
The design of the Approach S1 features an elegant and sleek design that allows it to be ideal for wear every day.
It is the watch's design factor that affords it a look that is both sporty as well as suited for wear during formal dressing.
The golf GPS watch is available in a variety of color options as well, making it a perfect fit for all golfers and their personal stylings.
The Approach S1 GPS Golf Watch by Garmin is flexible as well as lightweight watch the provides golfers with basic features. It is preloaded with golf course information that allows the watch to be convenient for golfers the ability to use the watch right out of the box. Golf course information is available via the watch regarding various courses throughout Canada and the United States.
Do note that this is a watch that is available in a number of colors while being water resistant and quite durable. This watch is equipped with a monochrome LCD display that measures in at 1-inch as well as high sensitivity GPS. The GPS feature delivers golfers with yardage information that is accurate to the middle, front and back of the green.
Due to its lightweight design, the Approach S1 GPS Golf Watch can easily double as a daily wear watch. It also features time zone functionality, an alarm and an odometer. The battery life of the golf GPS watch lasts upwards of a full 8 hours.
Yardage
This is a watch that is more than ideal for golfers that desire yardage information that is thoroughly accurate to remain in control of their golf game. It is also equipped with a GPS receiver that has high sensitivity and ability to deliver yardage information to the back, front and middle of the greens accurately.
There is a monochrome display that is readable even when conditions are impeccably sunny. The Approach S1 watch can properly measure yardage from any location on a course. There is also a built-in odometer that tracks how much a golfer must travel across a golf course.
Subscription Free
The Garmin Approach S1 GPS Golf Watch is free of added subscriptions. Out of the box, the watch is preloaded with golf course information in Canada as well as the United States and no additional set-up is required.
Garmin Approach S4 Golf Watch
Sale
Garmin Approach S4 GPS Golf Watch - Black
Hi-res touchscreen High-resolution, sunlight readable, glove-friendly touchscreen display
Green view button Dedicated button shows true shape and layout of the green by one simple push, and then you can manually move pin to day's location
Smart notification Receive email, texts and alerts
Extended battery life Built-in rechargeable lithium-ion battery with up to 10 hours in GPS mode and 6 weeks in watch mode
Worldwide courses Over 30,000 preloaded worldwide courses and free lifetime course updates
Stat Tracking
The golf GPS watch features a touchscreen that is high-resolution and provides on time statistics for the enhancement of a golfer's game.
This is a watch that is also able to deliver yardage information that is exact regarding to the middle, front and back of the green.
The Approach S4 delivers golfers with distances to layups and doglegs as well as the precise layouts of a course that is being played.
The Garmin line-up was expanded with the advent of the Approach S4 GPS Golf Watch. This is a watch that is equipped with features that allow it to be a much better model that preceded it, the Approach S3. Additionally, the Approach S4 is equipped with a number of convenient features that expressly allow golfers of all levels to improve their overall game level.
The S4 features a touchscreen that is high-resolution and is readable in an outdoor environment that is bright. There are approximately 30,000 preloaded international courses on the watch, and it is void of subscription fees. There is also a detailed stat tracking feature for enhanced analysis of the game itself and it is able to work in conjunction with a smartphone. Alerts are able to be delivered via text and email on a device that is either iOS or Android compatible.
An impressive feature of the phone is certainly its battery life, which is a convenient 10 hours while in GPS mode. Even more impressive is the fact that the watch is able to remain charged for upwards of six [full] weeks while in regular mode.
Green View
There is a Green View button that is dedicated on the golf GPS watch which shows the true layout and shape of the green. This feature is able to allow golfers to have an enhanced view of a particular green. With the assistance of the dedicated button, a golfer is not required to scroll through a lengthy list of menus and options. They are able to simply switch to the Green View Mode when and as required.
The option of the touchscreen affords golfers the ability to manually move the pin to the location of the day. This is incredibly helpful when on par 3's which permits golfers the ability to command a confident shot.
Smart Notification
There are enhanced connectivity options when the Garmin Approach S4 is paired with mobile devices and smartphones. It seems to work the best when it is synced with an iPhone, and it can deliver smart notification on your phone via either email or text. Additionally, the watch is able to provide golfers with RSS alerts and can display whatever your phone does on the screen of the watch. It also keeps a golfer connected with the world as well as information that is imperative.
It does need to be noted that the Approach S4 utilizes Bluetooth connectivity and technology that makes it simpler for the golfer to remain in touch with what matters to you as well as the game before you.
An impressive feature is the glove-friendly touchscreen and golfers are permitted to manually move the pin to the correct location. The yardage points can be customized (and this is quite helpful) such as bunkers and water hazards. The watch also allows for scores to be tracked, including: Stableford and Stroke Play. The stats can also be shared, reviewed and saved from your computer.
Garmin Approach S5
Garmin Approach S5
HI-RES COLOR TOUCHSCREEN - High-resolution, sunlight readable, glove-friendly, color resistive touchscreen display
COURSEVIEW MAPS - Dedicated CourseView button displays the true shape and layout of the entire hole, including tee box, fairway and green
TOUCH TARGETING - Touch any point on the display, and it shows you the distance to that point, whether it's the fairway, hazard or green
PRELOADED COURSES - Preloaded with more than 38,000 international courses, plus free course updates
SMART NOTIFICATION - Receive email, texts and alerts directly on your golf watch from your smartphone2
Smart Notification
Smart Notification is a feature that permits golfers to remain discreetly connected.
Via Bluetooth connectivity and technology, the golf watch can alert golfers as their phone receives emails and texts.
The watch itself is able to act as an extension of the smartphone (or mobile device) and is able to provide information directly on the screen of the watch.
This allows for golfers to remain expressly connected to the world as they engage in a competitive game of golf.
The Garmin Approach S5 is widely considered to be a top of the line golf watch that affords golfers with an abundance of features. This is a watch that is more than ideal for golfers that are fervently serious about the game and improving their skill levels. The watch features a contemporary design while being expressly lightweight and is equipped with a touchscreen that is high resolution making it overly convenient.
The Course View button of the golf GPS watch provides golfers with a Green View option as well as manual pin positioning. Yardage information is able to be quickly garnered, and golfers are able to connect with smart phones with the use of Smart Notification. The watch garners its powered via a lithium-ion battery that produces upwards of 12 hours of power while in GPS mode.
The watch is water resistant and incredibly durable and rugged. It is able to handle harsh conditions and heavy rain, and it believed to be the best from the Garmin line-up.
Instant Information
This is a golf GPS watch that fervently removes the guess work and delivers golfers with information to all pertinent information[virtually] instantly. The Approach S5 arrives with preloaded courses that provide detailed geography information of a course. Automatically, a golf course is detected as well as a hole to hole transitions are handled. The display also shows golfers yardage information that is correct pertaining middle, back, and front of the green.
The Approach S5 is also able to measure layups and doglegs while permitting golfers the ability to customize their yardage points. This watch is also able to track and keep scores and measure the distance of shots while providing stat tracking that is comprehensive.
Garmin Connect for Golf
A feature of the Garmin Approach S1 that is quite impressive and unique is that of the Garmin Connect. This feature allows golfers to remain connected with the community of golf regardless to where they are at any given time. This feature allows for golfers to compare, share and play with the Garmin online community.
Additionally, the Garmin Approach S golf watch allows golfers to download scores and compare them to previous outings on the golf course. The tracking of improvement is also available due to this feature. The Garmin Connect for Golf feature also allows for game performance to be checked with other golfers in order to determine precisely where one stands.
Golfers are also afforded the opportunity to combine their best score for every hole in order to calculate their unmatched 18 for a particular course.
Garmin Approach S6
Garmin Approach S6, Dark
High-Resolution, Touchscreen Color Display and Free Lifetime Course Updates
SwingStrength - SwingTempo - TempoTraining - PinPointer - Handicap Scoring
Smart Notification - Stat Tracking - CourseView Map Layout - Touch Targeting
Green View with Manual Pin Positioning - Yardages to Front, Back, & Middle of Green - Measures Shot Distances - Layup/Dogleg Distances - Digital Scorecard (Print & Save) - Round Timer
Feature
The watch is equipped with upwards of 40,000 golf courses about the globe and the watch is void of subscription fees.
The battery is able to provide golfers with upwards of 10 hours of power while in GPS mode and up to 20 weeks when in regular watch mode.
The Approach S6 delivers golfers with yardage that is accurate from the middle, front and back of the green
Another top of the line golf GPS watch from the Garmin company is the Approach S6. This feature rich watch option is widely considered to be one of the lightest and slimmest golf watches that are available currently in the market. This is a watch that is equipped with a full color, high resolution touchscreen that is sports glove friendly. It also contains a variant of swing metrics and features a dedicated Course View button that delivers manual positioning via the Green View mode.
Also, featured within the watch is the Pin Pointer Blind Assistance that tells golfers where the pin is even if they are unable to see it themselves while on the course.
Green View
The Green View feature is one of the more important for a variant of golfers as they are able to obtain pertinent information regarding a golf course. There is a dedicated button for Green View and once activated, the true layout and shape of a course is provided even when golfers are behind it. The fact that the touchscreen is in full color enhances the overall user experience as they are able to manually drag and drop pin locations. As golfers move a pin, the distance to the pin numbers is automatically and respectively altered. This function is more that helpful when a golfer faces par 3's due to them being able to garner the precise distance measured for a confident and great shot.
Swing Metrics
This Garmin golf GPS watch is outfitted with swing metrics that are quite unique. The metrics are able to improve a golfer's overall performance within a game. The use of the swing metrics allows golfers the ability to improve upon their swing movements. The Tempo Training and Swing Tempo are a duo of options that are built in to the Approach S6. The Swing Tempo is able to measure the relationship between the downswing and upswing while providing golfers with its ratio.
Tempo Training, on the other hand, has its focus based in the providing audible tones for the synchronizing of swing mechanics. Swing movement is also able to be fine-tuned. Golfers with this watch are also able to train for the improvement of swing movements in a far better manner while out on the course.
Customize Information
Customization of information is made expressly simple due to the inclusion of a touchscreen that is full color. The information that is able to be customized is able to enhance the skill level of any golfer's skill level. With the use of the Green View feature, golfers are able to manually drop and drag the location of the pin, resulting in a shot that is confident. Additionally, the distances to layups and doglegs are provided as customized yardage points (bunkers and water hazards) from any location on a course.
In Conclusion
Consumers are able to acquire golf GPS watched in a variant of price points, sizes, styles and shapes. Golf watches are also available with varying amounts of features that range from basic to expressly advanced. These technologically savvy accessories are designed to provide golfers with yardage information that is precise in addition to helpful and insightful tips.
The style factor is another aspect that makes golf GPS watches attractive and ideal for the novice as well as avid golfers. While on the quest for the ideal golf GPS watch for you, it is imperative that you review a variety of reviews pertaining to the product. This will allow you to ensure that once you make a purchase it is an impeccable fit for your needs, desires and respective budget.
Moreover, the incorporation of a golf GPS watch is able to help to improve the skill level of golfers of all skill levels while tracking progress.