Kodak Easyshare C142 Review
Kodak Easyshare C142 is an affordable compact digital camera that will give great value for your money. At a low price, you will get a user-friendly camera, packed with features that are available in more expensive models. When you buy this camera, the box would include the camera, 2 Alkaline AA batteries, wrist strap, usb cable, and the user guide. You may buy additional accessories like an SDHC 8 GB card (for more memory), a travel charger, or a travel case.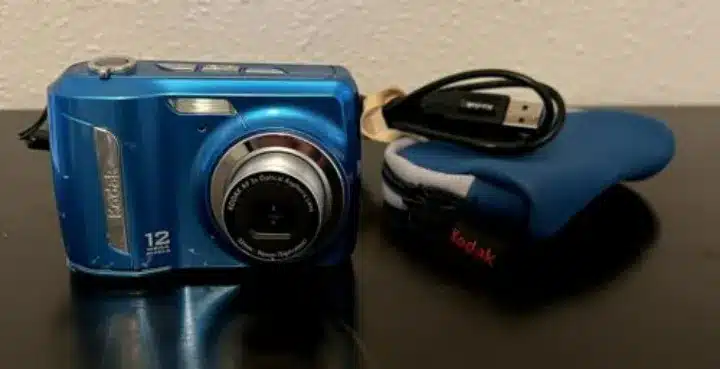 The Easyshare C142 has 10-megapixel resolution that will allow you to make amazing 30 X 40 inches prints. You can enlarge, edit, or crop and still get nice-looking images. You will definitely surprise your friends with the quality of the photos you share.
It has 3X optical zoom lens with a 35 mm equivalent of 35-102 mm. You can get close to your subject without compromising quality. The camera's dimensions are 3.7 X 2.4 X 1.2 inches and it has an operating weight of 170 grams. It is very handy and it can fit in your shirt pocket. You can practically bring this anywhere and capture memories everyday. The buttons and controls are easy to figure out. There are no buttons in the face of the camera. On top, you will see the power, shutter with zoom dial, flash, and mode buttons. At the back are the buttons for menu, delete, review, info, share and 5- way controller. The camera has a 2.5-inch LCD and it has no viewfinder.
The C142 is powered by 2 double A batteries. You do not need to worry about losing battery power since you can buy AA batteries practically anywhere. You can choose between 4 shooting modes: Program, Smart Capture, Scene, and video. You can set the ISO (80-1600), focus mode, AF zone, flash, metering, and white balance in the program mode.
It is so easy to take pictures from your Kodak Easyshare C142 with the help of Kodak's Smart Capture feature. This technology automatically analyzes the scene and intelligently adjusts the camera settings for you. This is Kodak's smart approach to the auto mode. Smart capture includes face detection, motion detection, auto macro detection, expanded dynamic range, intelligent ISO, and Perfect Touch. You will be assured of great pictures even in the most difficult situations.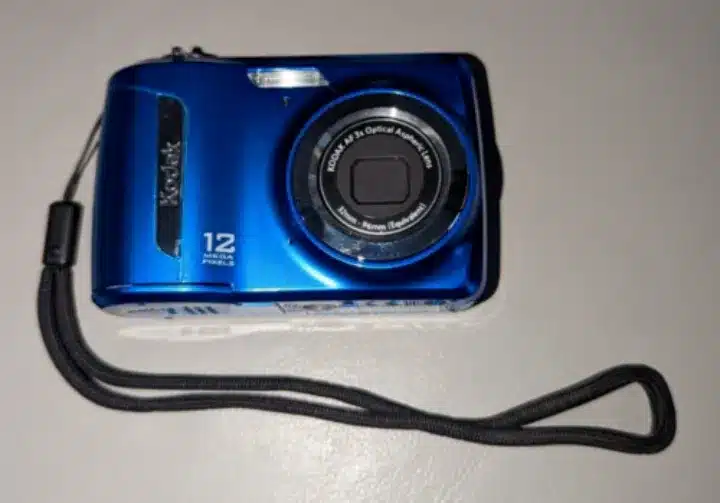 The C142 has multiple scene and color modes. The modes are portrait, sport, landscape, close-up, flower, sunset, backlight, candlelight, children, manner/museum, text, beach, snow, fireworks, self portrait, night portrait, night landscape, blur reduction, hi-ISO, and panning shot. With these multiple scenes, you will be able to pick the right setting for the situation you are in. For example you can use the panning shot scene when watching a car race or the fireworks scene when taking a snapshot of fireworks on the 4th of July or during New Year?s Eve. Added versatility is given with the 5 color modes: high, natural, low, sepia, black, and white.
The camera also allows you to capture videos. Just set your mode to video and the camera will start recording VGA videos at 30 frames per second. It has advanced video features that include audio capture, playback, on-camera editing, and action prints from video (9 frames). You can also make a picture of single frames from your videos.
The camera also has features that will ensure that you will get the best shots from this compact camera. It has face detection that will adjust the setting to give emphasis on faces so that the important people of your life will always look their best in your photos. Blur reduction reduces the occurrence hazy images due to camera shake. High ISO feature allows you to take nice pictures even in low-light conditions. These are just few of the things that the Easyshare C142 has for you to make your shots count.
With this camera, you can do more than just review your images after shooting. The Kodak Easyshare C142 has various on-camera editing and picture enhancement options. You can crop and rotate photos. You can text tag the images, as well. The camera also has Kodak Perfect Touch Technology that will give you bright pictures that will turn into beautiful prints. Perfect Touch will enhance the details and clear up shadows in your images. The C142 has an internal memory of 32 MB with 15 MB allocated for photos.
It would be highly advisable that you buy a memory card to fully enjoy shooting with this camera. It is compatible with SD and SDHC cards. Sharing memories has never been easier. Upload pictures with just a press of a button. Kodak Easyshare C142 has a dedicated Share button that let you upload images to sites like FACEBOOK, Youtube, FLICKR, KODAK gallery sites and even email. Just connect your KODAK C142 to your computer and all your pictures and videos will be transferred to it. You can do a lot with the Kodak Easyshare Software like organizing pictures, editing, creating projects, and manually sharing your photos and videos online. You will definitely have fun sharing your memories with everybody.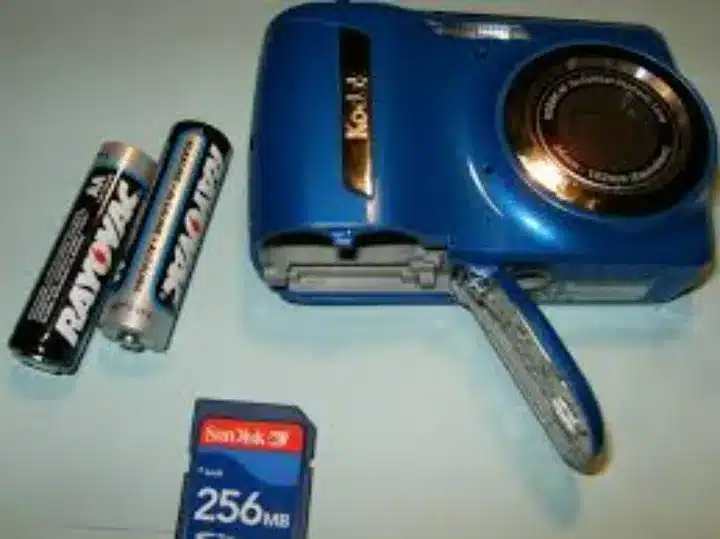 Specifications:
10 megapixels
3x optical zoom
Share Button
Smart Capture
Video Recording
Face Detection
Blur Reduction
Kodak Perfect Touch Technology
Pros:
Affordable
Portable
Easy to use
Cons:
AA Battery limitations
No Viewfinder
Conclusion
Cheap, small, and feature-rich, the Kodak Easyshare C142 would be a great beginner point and shoot camera. At a very good price, you will have an easy to use camera that has features that can result in outstanding photos and videos. With 10 megapixels and Smart Capture feature, all you have to do is turn this on and just start taking photos. You can also take videos when needed.
This is an excellent camera for teenagers and even kids who like to share photos to their friends via the Internet. With the Share button, transferring and uploading photos has never been this fast and easy. This is a perfect gift for someone who wants to own his/her first digital camera. This camera is the affordable and hassle-free way to introduce someone about the fun and joy of digital photography.