So you're looking to try your hands on some photography, and want a DSLR. But you're broke and need something under $500. There are still plenty of options, in fact many good cameras that will deliver fantastic image quality that will put point and shoots to shame. Our experts agreed that these are all excellent DSLRs under $500 for the aspiring photographer, or hobbyist: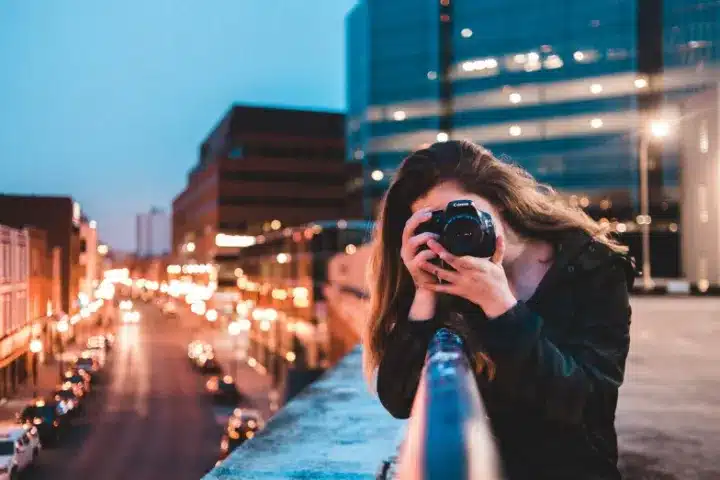 Nikon D3000
Sale
The D3000 from Nikon is perhaps the most popular option amongst consumers making the switch from a point and shoot to a DSLR. Nikon intentionally made this camera easy to use for potential newbies, giving the camera a basic feature set instead of many confusing settings.
Holding the D3000, it feels well built with a cool comfortable grip. Of course it ain't a point and shoot, so you can't fit this into any pocket (no matter how big it is!)
The controls are laid out in an intuitive manner. We really like how Nikon laid it all out here. Beginners have often told us how easy it was to find the setting they wanted to change. With other cameras, the layout is often cluttered and confusing. A+ on the user controls here.
If you want to test your photography skills, don't worry though. There's still many things you can tweak. You build stop-motion movies from images on your SD cards.
The performance of the Nikon D3000 beats any ordinary point and shoot, though other competitive DSLRs do beat it. It powers on and shoots in a cool .2 seconds. It focuses and shoots in .4 seconds, and .8 seconds in dim light. Shot to shot is .6 seconds, and .9 seconds with the flash. Burst mode is solid as well at 3 frames per second – good enough for shooting kids running around, but not nearly enough to shoot sports, or birds flying.
The image quality is great as well. If you've used a point and shoot your entire life, you'll be shocked at how well the images look. The colors are very accurate in low to mid ISOs, and the noise reduction is pretty sweet too. You generally want to stay below ISO of 1600 because that's when you'll definitely notice noise, and as a result unusable photos.
What's great about it:
– Very user friendly
– Solid image quality up to ISO of 1600
What's not so great:
– Features could be too basic
Summary
If you're someone that has used point and shoots their entire life and want to upgrade to a DSLR, the Nikon D3000 is perfect, because it's very newbie friendly, and has a mode that will guide you to shooting great photos. Yet it still allows flexibility and tweaking so you can experiment with your photography skills. Reasonably priced, and usually costing around $400-$500. You can usually find it on sale at Amazon.
Olympus Evolt E420
Olympus Evolt E420 10MP Digital SLR Camera (Body Only)
10-megapixel CMOS sensor captures enough detail for photo-quality 18 x 24-inch prints
2.7-inch Live View HyperCrystal II LCD screen
TruePic III for superior image quality in all lighting situations; exclusive dust-free technology for spot-free photos
Lightweight ergonomic design; body only, lenses sold separately
Stores images on CF, Micro Drive, or xD Picture Cards (not included)
The Evolt E420 is another solid sub-500 camera. If you're looking for a camera with SLR features and quality, but don't want the bulky weight, this is definitely the best camera – it's the world's smallest DSLR. In fact, you may even be able to fit this in your pocket.
Holding this camera in our hands, it just feels great. It's small, but it feels tough and durable. The shutter sounds oh so pleasing to the eye. We have cases where we dropped this camera from 4 feet accidentally. In all of them, the E420 still worked fine. This is a tough small and pocketable DSLR.
It's also for those who care a lot about image quality. No matter if you shoot in good light, or dim light, you'll get good images (better in good light, of course). We were able to get very sharp, accurate photos using an ISO of 800. Even at ISO 1600, the noise is not very intrusive, and the photos will be more than acceptable.
If you're still a beginner, you can use Auto ISO, and the images will still turn out just fine. If blown up images are your main priority, you may be a little disappointed though.
The AF speed of the E420 is pretty fast, and very accurate. We especially loved the live view with face detection. A great useful feature when taking group portraits, or having someone else take your photos.
The E420, like the Nikon D3000 is extremely user friendly. It's one of the things you'll quick love about it. There's an info button, that if you press brings up a display that displays all the crucial settings. You can change any settings directly from this mode such as the metering, ISO, focus, etc. It's hard to explain in words, but it's convenient, especially if you find yourself changing settings constantly. A+ again on the interface.
What's great about it:
– Terrific image quality
– Lightweight, smallest DSLR in world
– User friendly
– Very inexpensive
What's not so great:
– Face detection is a tad slow
Summary
If you're searching for the pocketable DSLR that is easy to learn, yet fun to use, the E420 is the best bet for you. Many people we talked to who own it tell me they never have buyers remorse after buying it. In fact, they always end up taking twice as much photos as usual because it's so fun, and since it's so light they can carry it with them anywhere. DSLR quality in your pocket – what else can you ask for?
Pentax K-X (with 18-55mm DA lens)
The Pentax K-X is Olympus' main entry into the entry level DSLR market and is reasonably priced at around $500 (more or less). It's a pretty fast camera with great image quality.
Holding the K-X in your hands, it feels quite solid, and durable. The K-X requires 4 AA batteries, which can a pro or con, depending on how you view things. We like it since it means it can last quite a long time if you use disposable lithium batteries.
The viewfinder is one of the best features for the Pentax K-X. It's big, and has great coverage. However, one negative is that it doesn't display the autofocus areas, which is kind of annoying.
The Pentax K-X, like the other 2 cameras we mentioned is very easy to use. In fact, it uses many conventions that point and shoot cameras have. You can choose either auto, or a value for the ISO level. You can press an "info" button, and that will give you access to every setting such as autofocus mode, metering, resolution,, image controls, and special effects. It's fairly simple to navigate, and we love it. Much better than other DSLRs we reviewed where some settings were buried in menus.
We love the performance of the K-X – this is where it beats the D3000 and Olympus Evolt E420. From power on to shoot, takes .7 seconds which is average. But time to focus and shoot is a brisk, speedy .3 seconds, and .5 seconds in low light. Excellent numbers. Two continuous JPEG shots take .4 seconds, and .6 seconds for raw. Continuous shooting is a good 4.2 frames per second.
Image quality is solid as well, depending on how good a photographer you are, and the environment settings. The Pentax K-X does a great job overall of reducing noise. Even when we set the ISO to 1600, we found very little noise. It's only when we reach 6400, that it becomes fairly obvious. You can still use it at ISO 6400 though. 12,800 is unusable in my opinion. That's when photos become blotchy, and less detailed.
What's great about it:
– Handles noise very well
– Great viewfinder
– Fast performance
What's not so great:
– Viewfinder doesn't display AF points
– No support for HDMI
Summary
The Pentax K-X offers fast performance, and great image quality in good light settings, and above average image quality in low light. You can typically find it around $500, a tad more or less in Amazon. It does have a few minor quirks, such as average video quality, but the fantastic image quality, and simple to use interface at a low, low price makes it a winner in our eyes.
Conclusion
Having considered the various features and specs of some of the best DSLR cameras under $500, we can confidently conclude that there are plenty of great options to choose from. Whether you're looking for a basic starter camera or an advanced model with all the bells and whistles, there is something in this price range that will work for your needs. We hope our list has given you a better idea about what kind of digital SLRs are available at this budget level so you can make informed decisions when shopping around. With any luck, one of these top-rated models will be just right for your photography projects!